Introducing Tulip x Zander Schlacter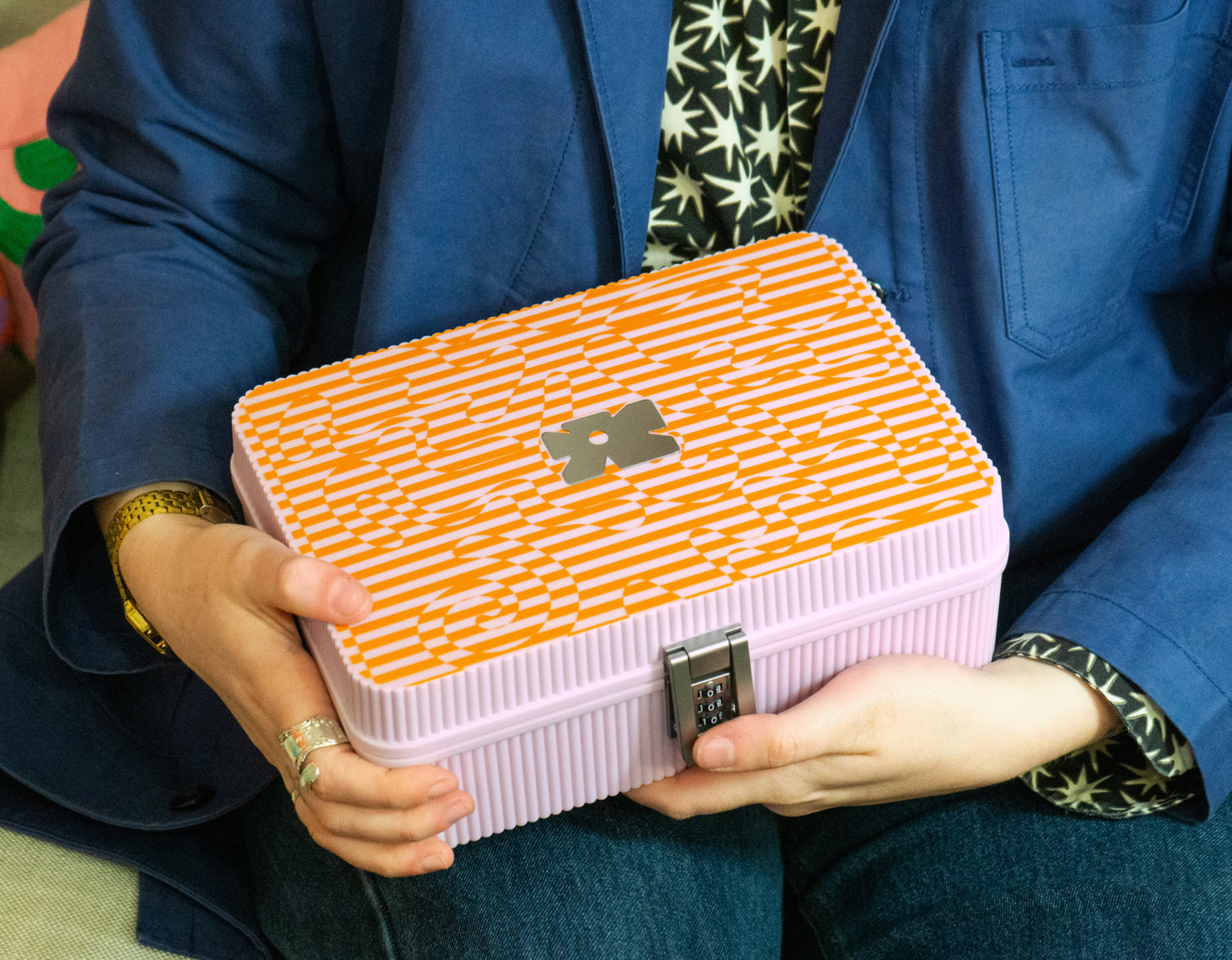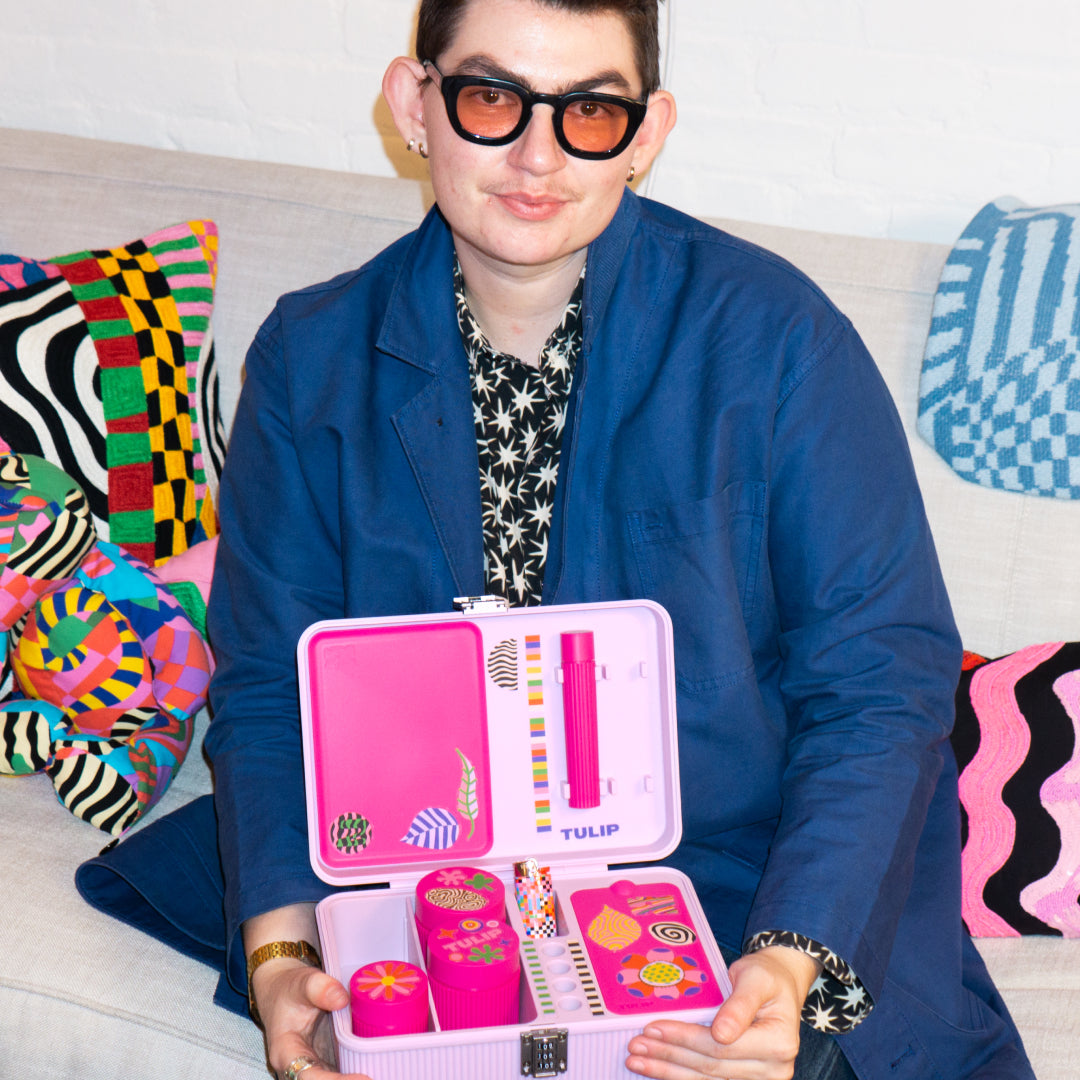 Meet Zander
Zander Schlacter is an interdisciplinary artist and designer based in Brooklyn. His work features bright colors and patterns inspired by psychedelia, op art, and the Bauhaus design movement. As a queer and trans person, he strives to make work that is joyful, and unapologetically queer.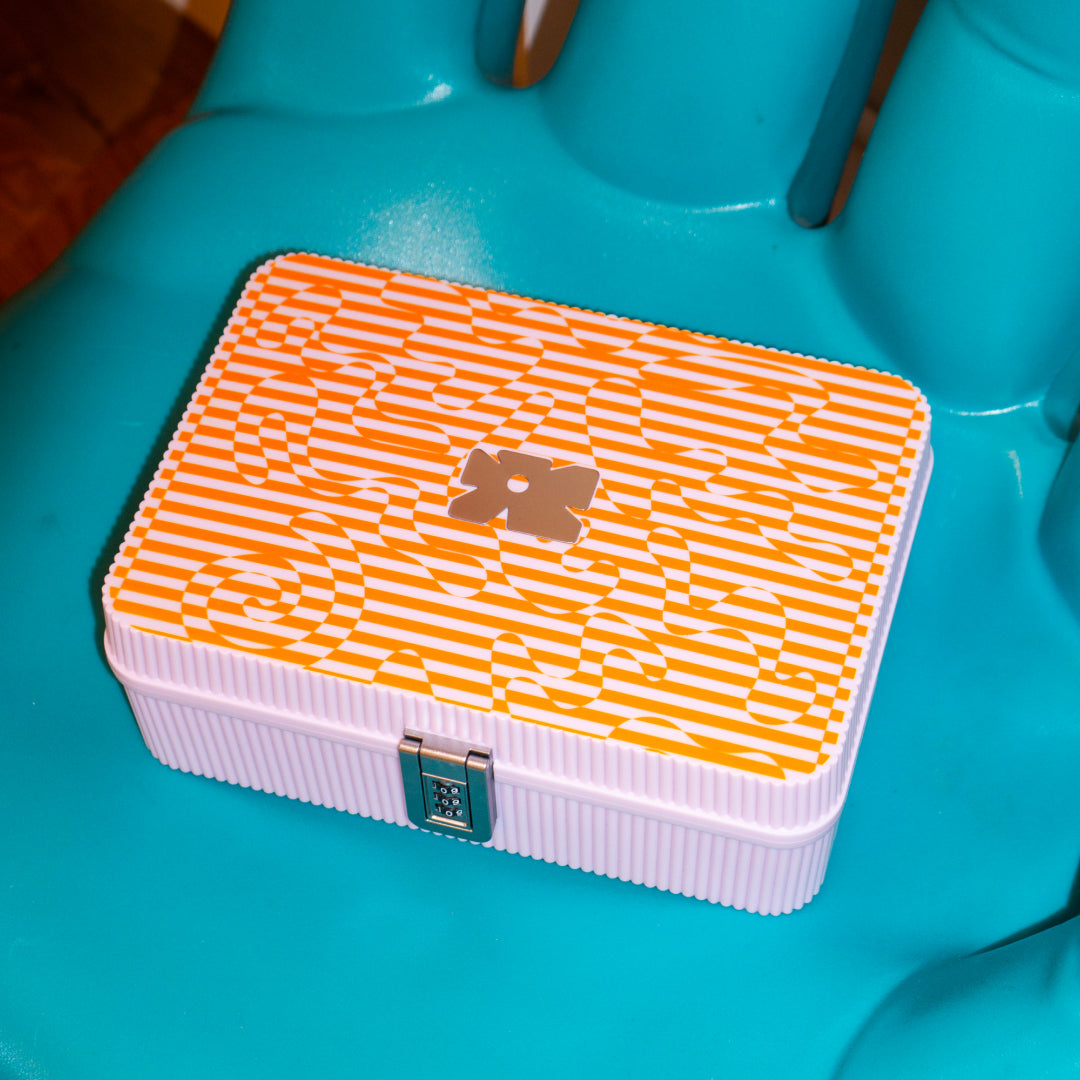 The Series
Zander works primarily with textiles, creating bold and colorful home goods. Together, we've translated his patterns and motifs into two beautiful Tulip Box Sets and a sticker pack for you to adorn and customize your Tulip Set.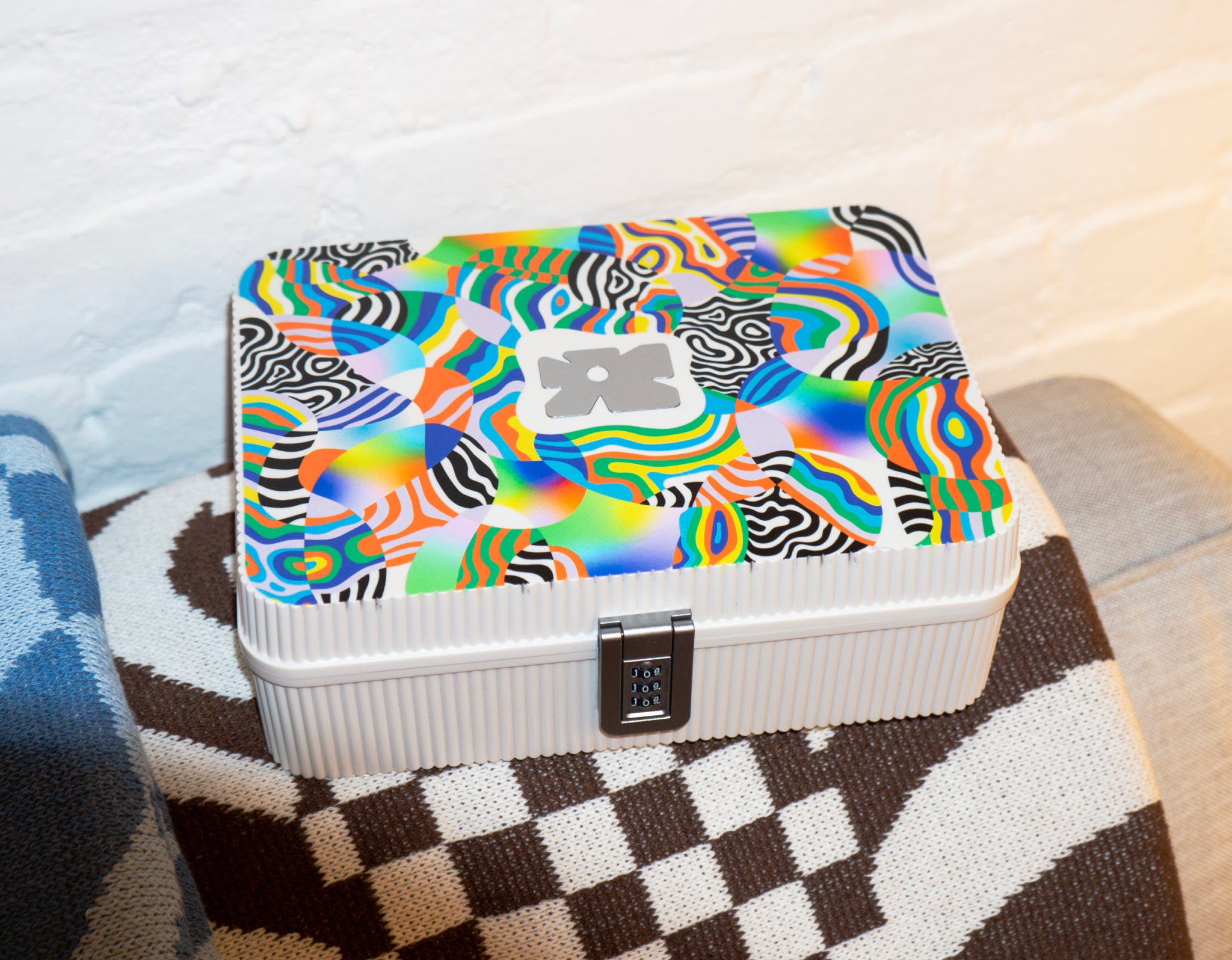 Dazzle & Wiggle Party
Each box design thoughtfully captures the essence of Zander's maximalist aesthetic, eccentric patterns and bold, adventurous color combinations. And each was created with the intention of making everyday a (Wiggle) party.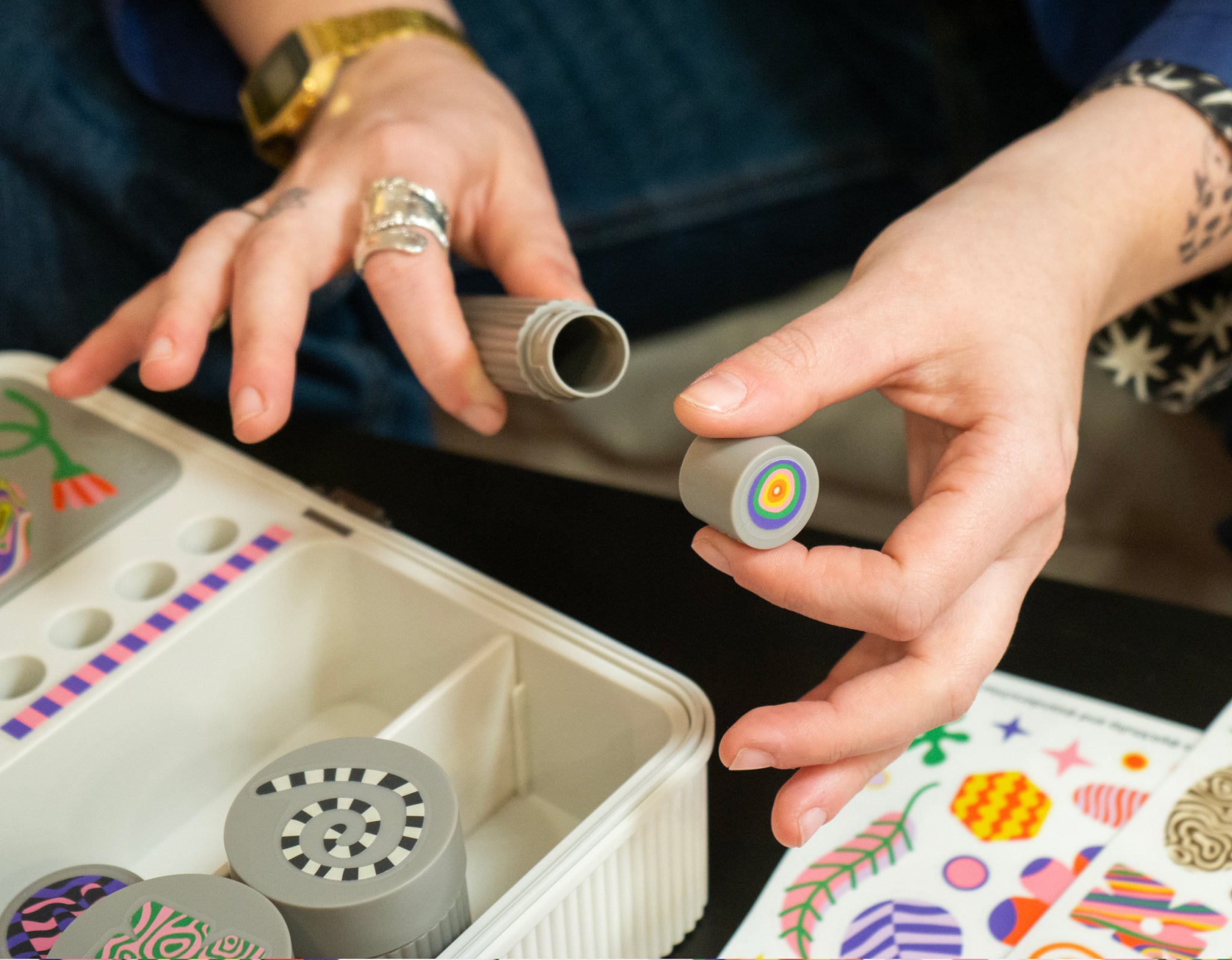 The Sticker Set
This sticker pack features a vibrant array of flowers, stones, squiggles, wiggles, and stripes all designed and illustrated by Zander. The pack allows you to design as you wish, to have fun, and celebrate life with us.
Celebrate life with us! @picktulip @zanderschalcter