Spatial reasoning never felt so good.
Our Story
Organization benefits nearly every aspect of our life. And yet, there's still nowhere great to store items from our favorite rituals. Product dries out, solutions are not discreet, and they're generally, pretty messy.

Dedicated to rethinking the way we interact with herbs, we've created a series of products that are delightfully discreet, odor-free, and for those that prefer, beautiful enough to display.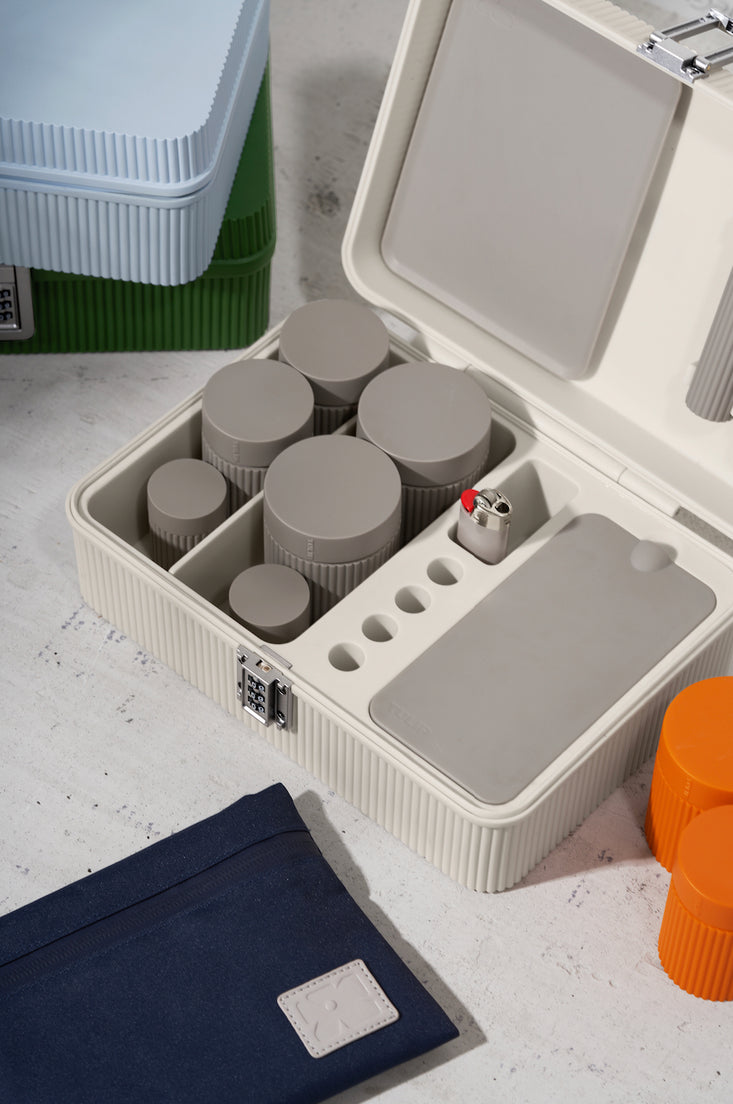 Design Principles
(1)

Intentionality

Our products are meticulously researched and co-created with the people who use them.
(2)

Quality

We hold ourselves to incredibly high standards, engineering products made to last.
(3)

Modularity

Our products work together thoughtfully so you can store
based on your own routine.

(4)

Balance

We're focused on the balance of function and form. Our products are for designheads and deadheads alike.