🚚 Free Shipping: SHIP2ME.
Ready to upgrade from the
Ziplock bag? We were too.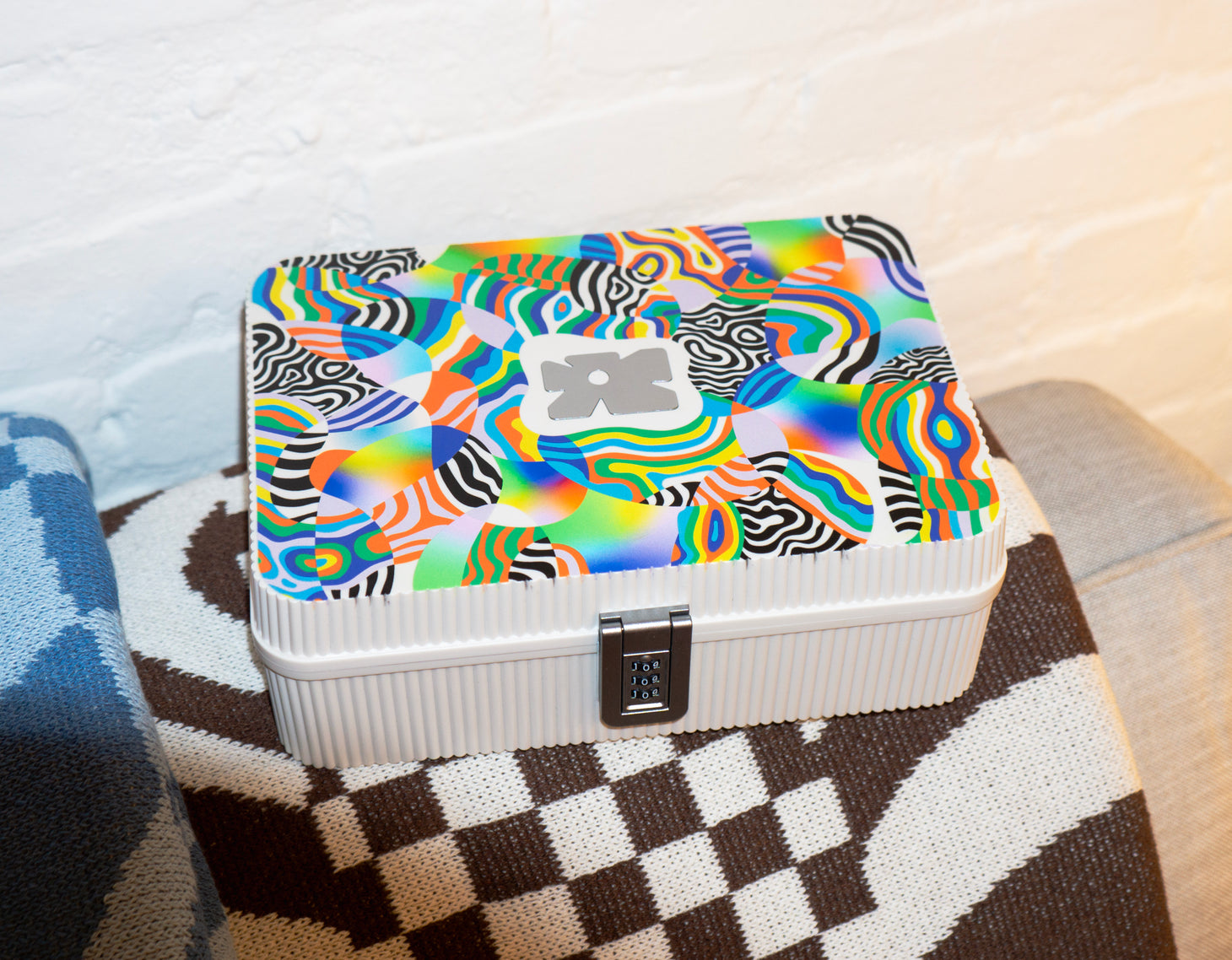 Organization benefits nearly every aspect of our life. Yet, there's still nowhere great to store our goods. It doesn't look good, it's not secure, it smells, and generally pretty messy.
We knew there had to be a better way, so we experimented for 3 years to create the perfect storage system to enhance your experience.

Dedicated to rethinking the way we interact with our favorite rituals, we've created a series of products that are beautifully designed, secure, odor-controlling and delightfully useful.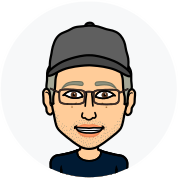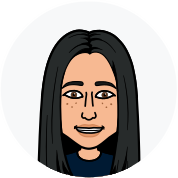 Joel & Stephanie
Co-Founders of Tulip
Reasons to love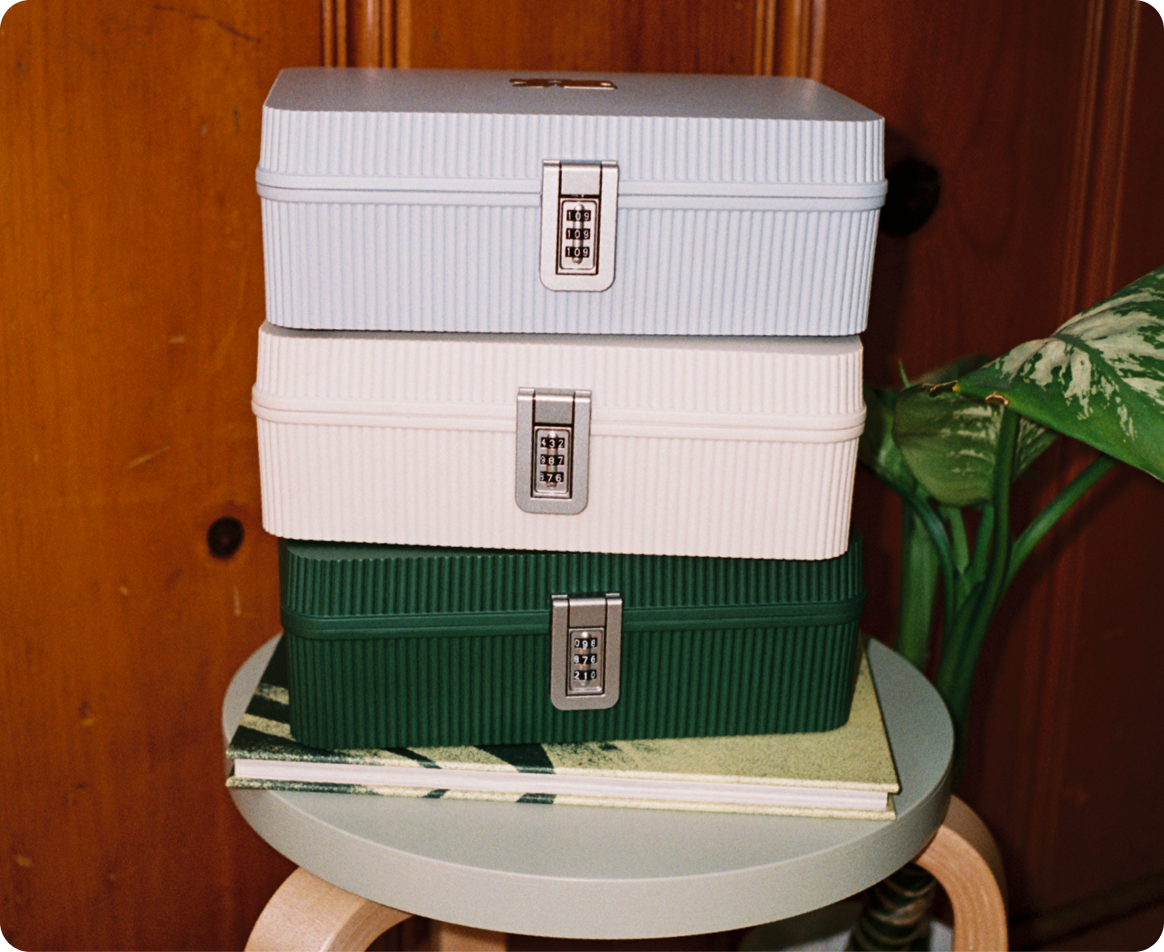 Reason 01
Beautiful
For design heads and dead heads alike.
Reason 02
Secure
Lock it up for peace of mind.
Reason 03
Odor-Control
Keep all the good smells inside.
We're building some buzz.
With multiple configuration options, Tulip is a great gift for loved ones who are meticulously organized.
Evoking a sense of creativity and originality to a daily routine. The right gift should fit seamlessly into their life and remind them of you whenever they use it.
You can halt degradation with clean, airtight and opaque containers, which new brand Tulip makes possible on a Marie Kondo level.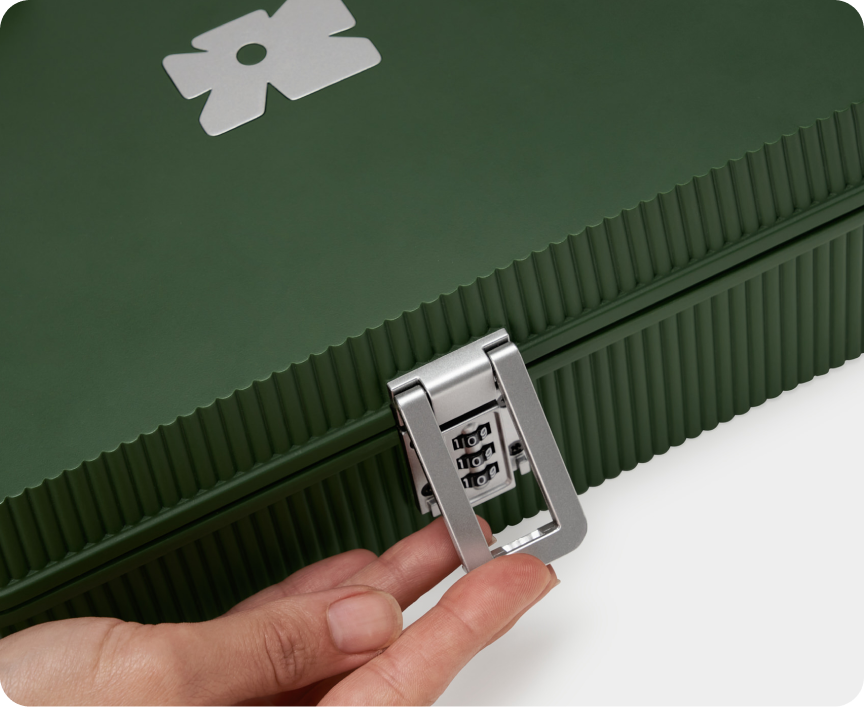 Secure
Keep your essentials stowed away with Tulip.  Our modular storage solution comes equipped with a built-in lock, helping you keep unwanted hands out and able to enjoy your favorite rituals worry-free.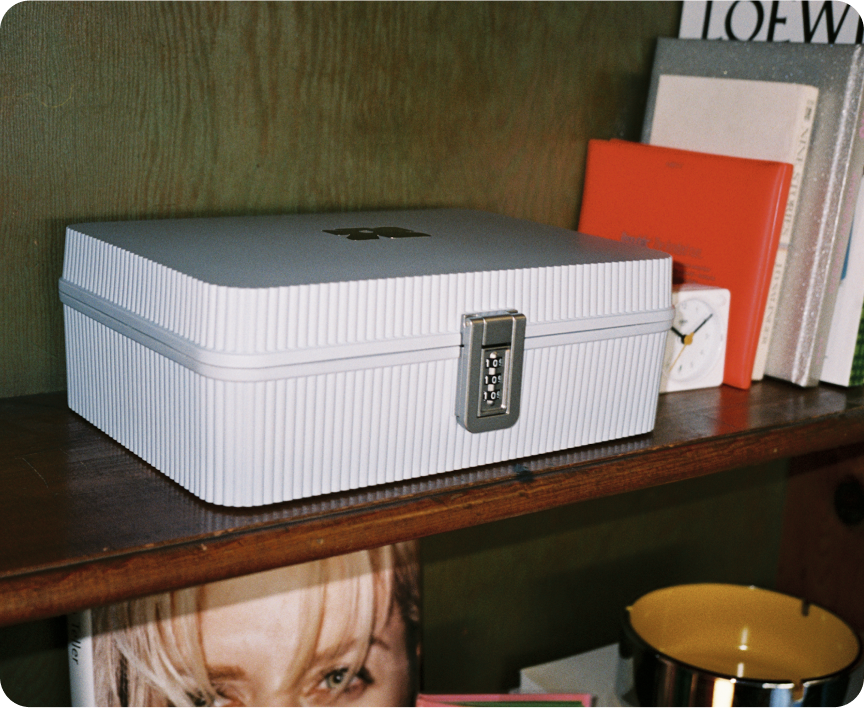 Designed
Storing your stash never looked so good.  We combine clean lines, fluting ridges, and metal accents to elevate daily rituals.  Plus, Tulip comes in 6 color combinations.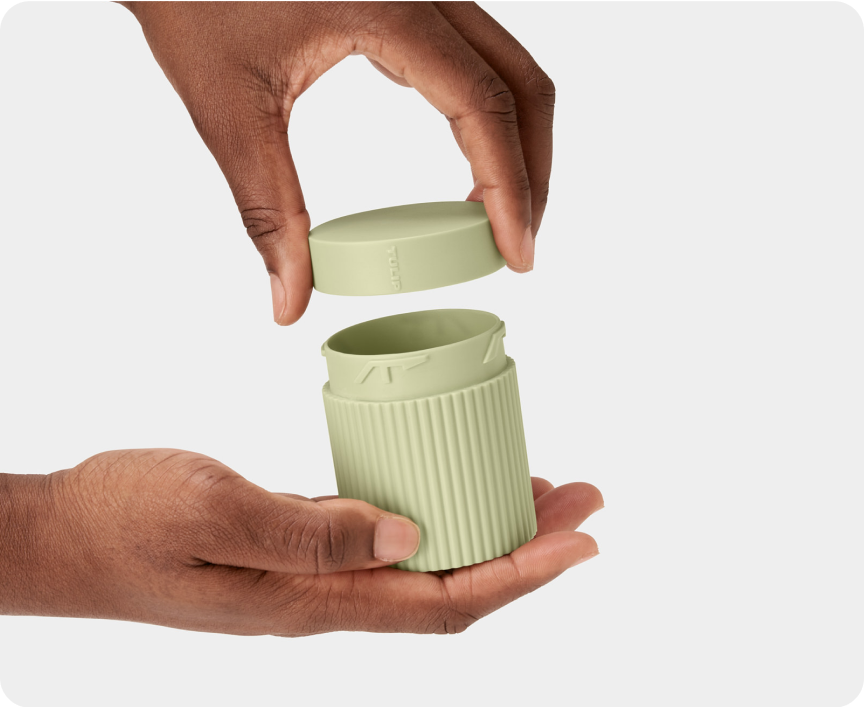 Odor-Control
Considered storage creates a more considered ritual.  That's why we use air-tight seals, and odor-controlling jars and tubes to ensure the good smells stay inside and not outside.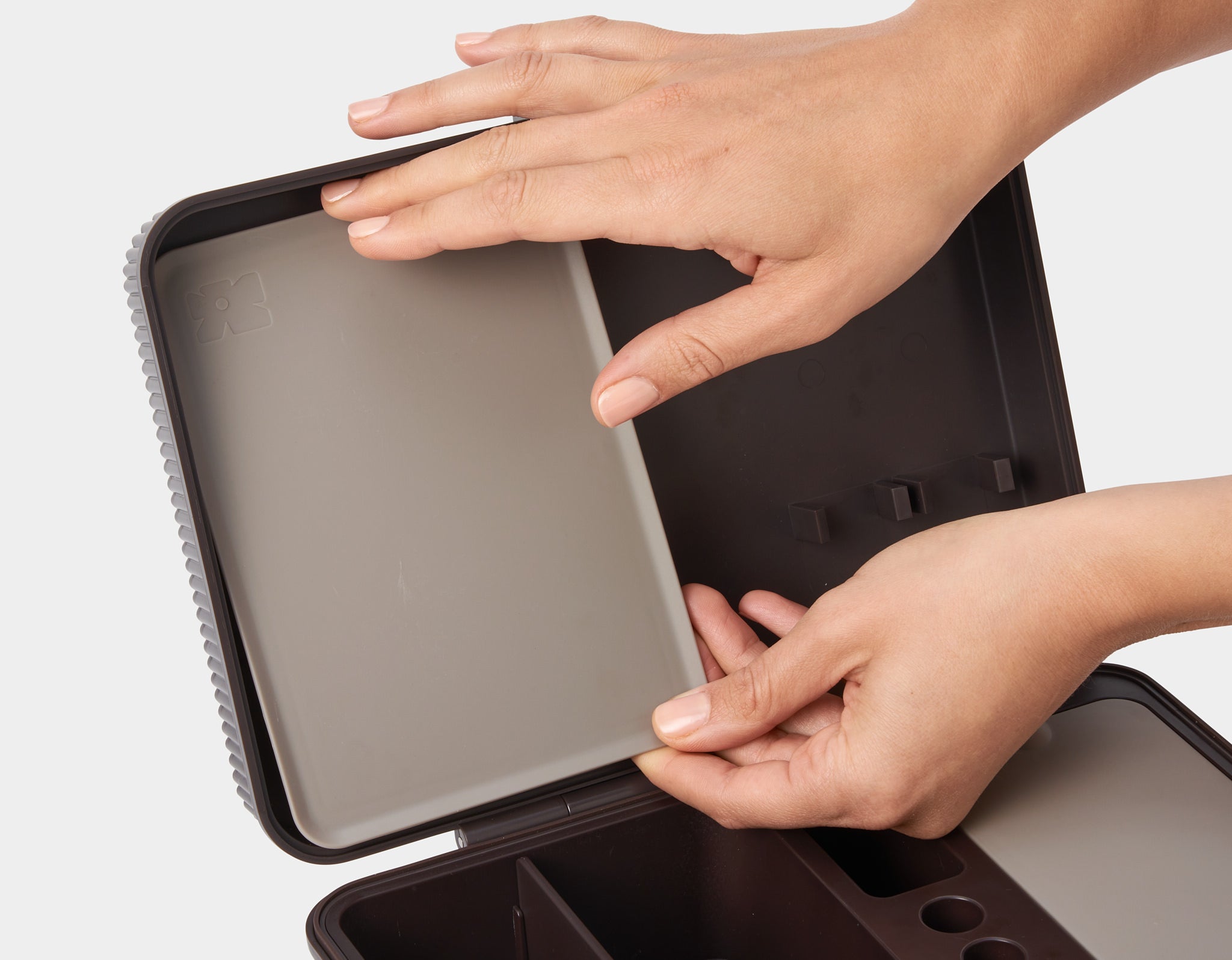 Multi-Dimensional
No matter how you indulge, Tulip works to support your rituals and protect your most valuable assets. The streamlined design has a place for everything, even lighters, and comes ready for on-the-go.
Five Star Reviews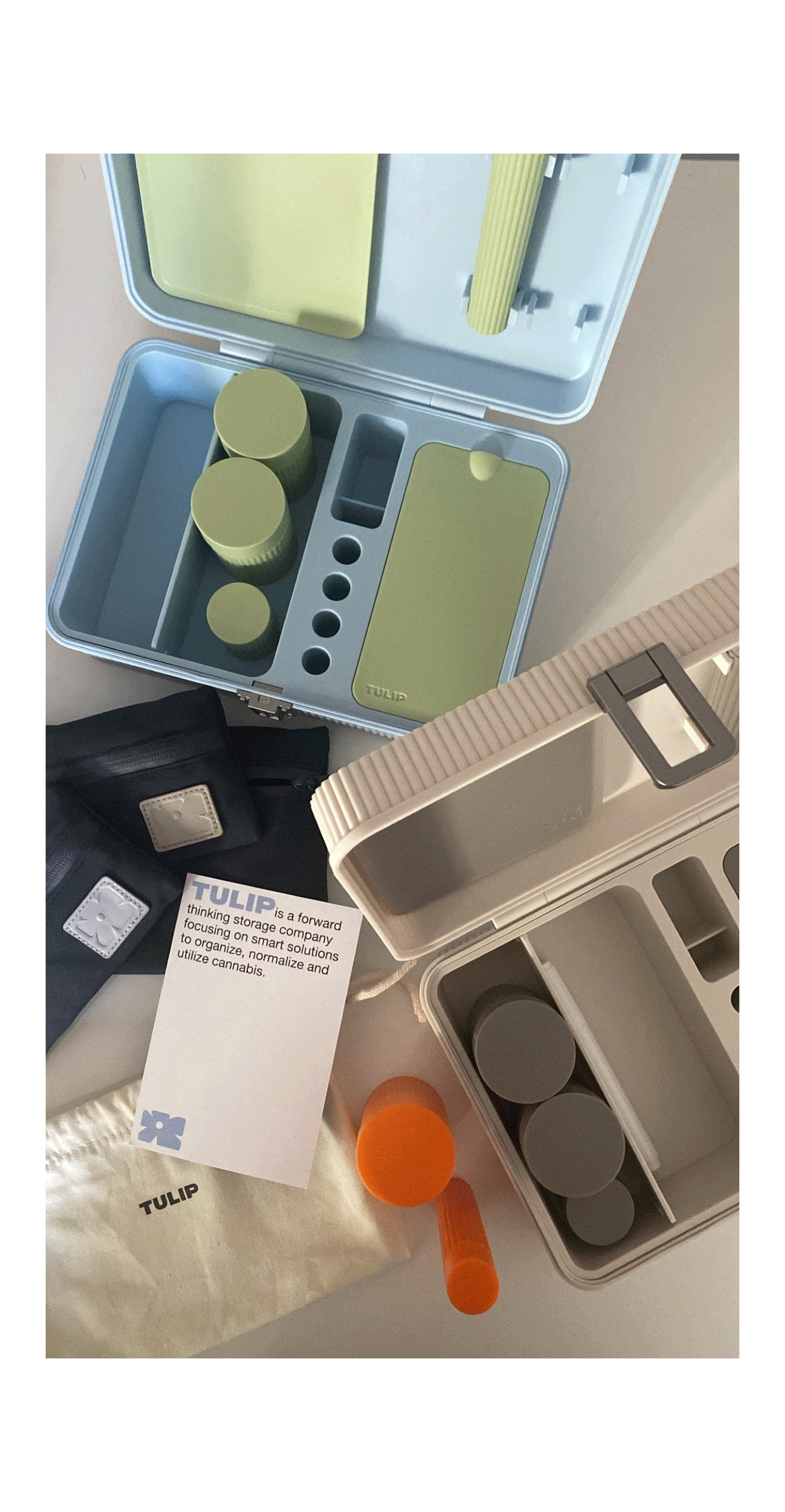 "Finally something useful."
"Just received and OBSESSED."
Tulip Set - 7 Piece
Shop full-spectrum sets designed for your entire collection or just the cream of your crop.
Try Now